Louise Penny Display Packs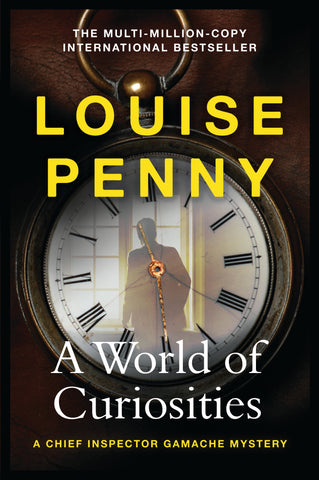 Hodder is delighted to announce the new Chief Inspector Gamache novel, from multi-million-copy international bestseller and award-winning author Louise Penny. Soon to be a major TV series. The new book will be published on 29 November is called A World of Curiosities and that the TV series will be on Amazon Prime Video from 2 December. Libraries can order a free display pack to promote the Chief Inspector Gamache series to their readers. 
Packs will include posters, bookmarks, a standee and leaflets about the series and the library with the best display will win copies of the entire backlist (17 paperbacks and 1 hardback). 
About the author
Louise Penny is the number one New York Times bestselling author of the Inspector Gamache series, including Still Life, which won the CWA John Creasey Dagger in 2006. Recipient of virtually every existing award for crime fiction, Louise was also granted the Order of Canada in 2014 and received an honorary doctorate of literature from Carleton University and the Ordre Nationale du Québec in 2017. She lives in a small village south of Montreal.
Please note, if you do not include a library name and use a personal email address your order may be cancelled.
The publisher will be dispatching your resources. They will receive a dispatch list with your contact name and work address (which you give) for delivery. They will only deliver the pack requested and the dispatch list will then be deleted after the packs have been sent. Order by 12 December.