The Coronation Party library display packs - SOLD OUT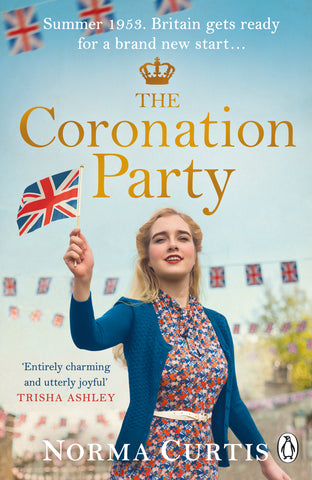 Penguin Michael Joseph is offering library display packs for this heartwarming and nostalgic story of a family - and a country - starting again, perfectly timed to coincide with the Coronation of King Charles III.
Each pack will include a poster, pack of 50 bookmarks and some reading group questions.
About the book
Summer, 1953. The sun is shining on Little Green Street, the bunting is being brought out, and Britain is getting ready to crown its newQueen. Except Helen Jones doesn't feel much like celebrating. Her father passed away last year, on the very same day as King George. Life hasn't felt the same ever since. Her husband Tad has a plan. As the newly-appointed chair of the small town's Coronation Tea Party committee, he's hoping that the day will be the perfect moment to bring a spark of joy back to their little family - and to the whole community. But then Helen gets a letter from her mum in London, and she realises she has a bigger dream - she's going to go to see the newQueen...
This is one pack per public library. If you are ordering more than one pack (to disperse to other libraries in your region) you need to also email kathleen.ktorides@readingagency.org.uk  to notify her of the individual library names that the packs will be used at. Alternatively, you can do individual orders for each library in the shop.
You can order the packs until 6 April but they may sell out before this date.
Please note, if you order a pack you are agreeing to use the materials within your library and to share photos of the group using them on social media. Please do not order the pack if you cannot commit to sending feedback. If you do not provide feedback then this may affect your orders in the future.
The publisher will be dispatching your resources. They will receive a dispatch list with your contact name and work address (which you give) for delivery. They will only deliver the pack requested and the dispatch list will then be deleted after the packs have been sent.