The Forgotten Girls by Monica Potts Library Display Pack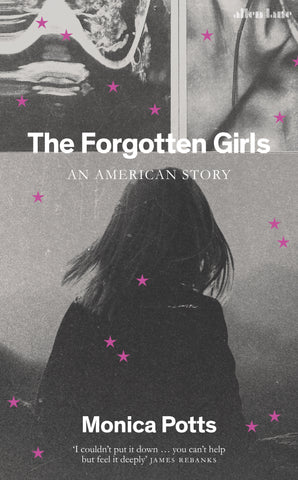 Penguin Press is offering packs of display materials for The Forgotten Girls by Monica Potts, a story of friendship and lost promise in 21st-century America.
Each pack includes posters, bookmarks and postcards.
About the book
Growing up gifted and working-class in the foothills of the Ozarks, Monica and Darci became fast friends. The girls bonded over a shared love of learning as they navigated the challenges of their declining town and tumultuous family lives - broken marriages, shuttered stores and factories. They pored over the giant map in their classroom, tracing their fingers over the world that awaited them, vowing to escape. In the end, Monica left Clinton for university and fulfilled her dreams. Darci, along with many in their circle of friends, did not.
Years later, working as a journalist covering poverty, Monica discovered what she already intuitively knew about the women in Arkansas. Their life expectancy had steeply declined - the sharpest such fall in a century. She returned to Clinton to report the story, trying to understand the societal factors driving disturbing trends in the rural south.
As she reconnects with Darci, she finds that her once talented and ambitious best friend is now a statistic: a single mother of two, addicted to meth and prescription drugs, jobless and nearly homeless. Deeply aware that Darci's fate could have been hers, she retraces the moments of decision and chance in each of their lives that led such similar women toward such different destinies.
Why did Monica make it out while Darci became ensnared in a cycle of poverty and opioid abuse? Poignant and unforgettable, The Forgotten Girls is a story of coming of age as the American dream ends - and a new American classic.

You can order the packs until 11 May but they may sell out before this date.

Please note, if you order a pack you are agreeing to create a display and to share photos with The Reading Agency.
The publisher will be dispatching your resources. They will receive a dispatch list with your contact name and address (which you give) for delivery. They will only deliver the pack requested and the dispatch list will then be deleted after the packs have been sent.
Orders for one pack per library only. If you are ordering more than one pack (to disperse to other libraries in your region) you need to also email Kathleen.ktorides@readingagency.org.uk to notify her of the individual library names that the packs will be used at. Alternatively, you can do individual orders for each library in the shop.