The Long Covid Handbook Library Materials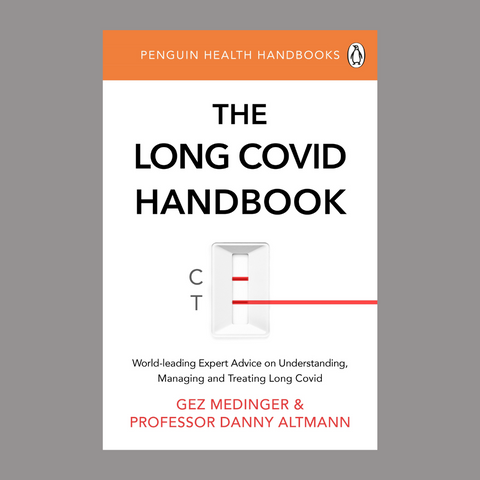 Understand, manage, and treat Long Covid.
Reports suggest that over 100m people around the world are living with Long Covid (more than 1.5m in the UK) yet reliable, clear information and guidance remains scarce. This book is the definitive guide to understanding, managing and treating the condition. Written by the world's leading immunologist Professor Danny Altmann and expert patient Gez Medinger, The Long Covid Handbook translates cutting-edge science, patient-led research and practical guidance with clarity.
Cornerstone is offering display materials to libraries. Packs will include posters and postcards. 
Please note the closing date for this offer is 23 September but they may sell out before this. This is open to libraries only. If you order a pack, we do ask that you ensure the content is used in your libraries. 
Please note, if you do not include a library or school name and use a personal email address your order may be cancelled.
The publisher will be dispatching your resources. They will receive a dispatch list with your contact name and work address (which you give) for delivery. They will only deliver the pack requested and the dispatch list will be deleted after the packs have been sent.