A Change in Circumstance posters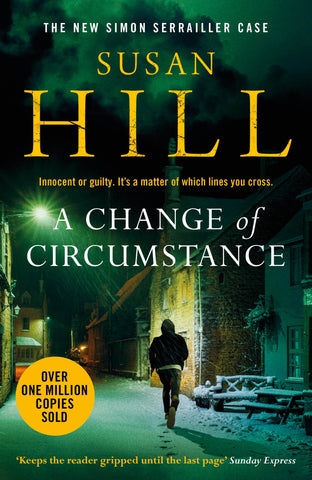 A Change of Circumstance is the new Simon Serrailler novel from the million copy bestselling author, Susan Hill. 
Vintage is offering A3 posters to libraries to promote the series to their visitors. The first fifteen libraries to order a poster will receive a set of the series! 
About the book
Innocent of guilty. It's a matter of which lines you cross. It's mid-winter and a body is discovered in a flat just outside Lafferton. It's a drugs overdose but something doesn't feel right. The place is entirely empty. Damp walls, bare floorboards. Not even a bed. And then there's the man known as Fats. Preying on young children to run errands for him. Burner phones with instructions messaged through. Bribes followed by threats. Can Serrailler finally break the drugs network that's spreading through the area or is it just too powerful for him?
The publisher will be dispatching your posters. They will receive a dispatch list with your contact name and work address (which you give) for delivery. They will only deliver the materials requested and the dispatch list will then be deleted after the packs have been sent. 
Place a free order by Friday 26 August.