Kit de Wall Library POS pack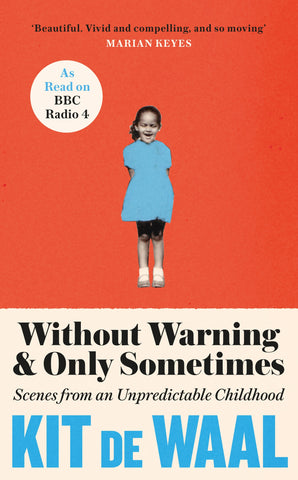 From the award-winning author of My Name is Leon, The Trick to Time and Supporting Cast comes a childhood memoir which will be published on 18 August 2022. Libraries can order free POS packs to create a display.
Without Warning and Only Sometimes is a story of an extraordinary childhood and how a girl who grew up in house where the Bible was the only book on offer went on to discover a love of reading that inspires her to this day. Kit de Waal has built a wide and loyal following of readers for her extraordinary stories of apparently ordinary lives. Now for the first time she turns her prizewinning talents to the story of her own life, in a memoir set to bring her to her widest readership yet.
Packs will include posters and bookmarks. 
Please note, if you do not include a library or school name and use a personal email address your order may be cancelled.
The publisher will be dispatching your resources. They will receive a dispatch list with your contact name and work address (which you give) for delivery. They will only deliver the pack requested and the dispatch list will then be deleted after the packs have been sent.